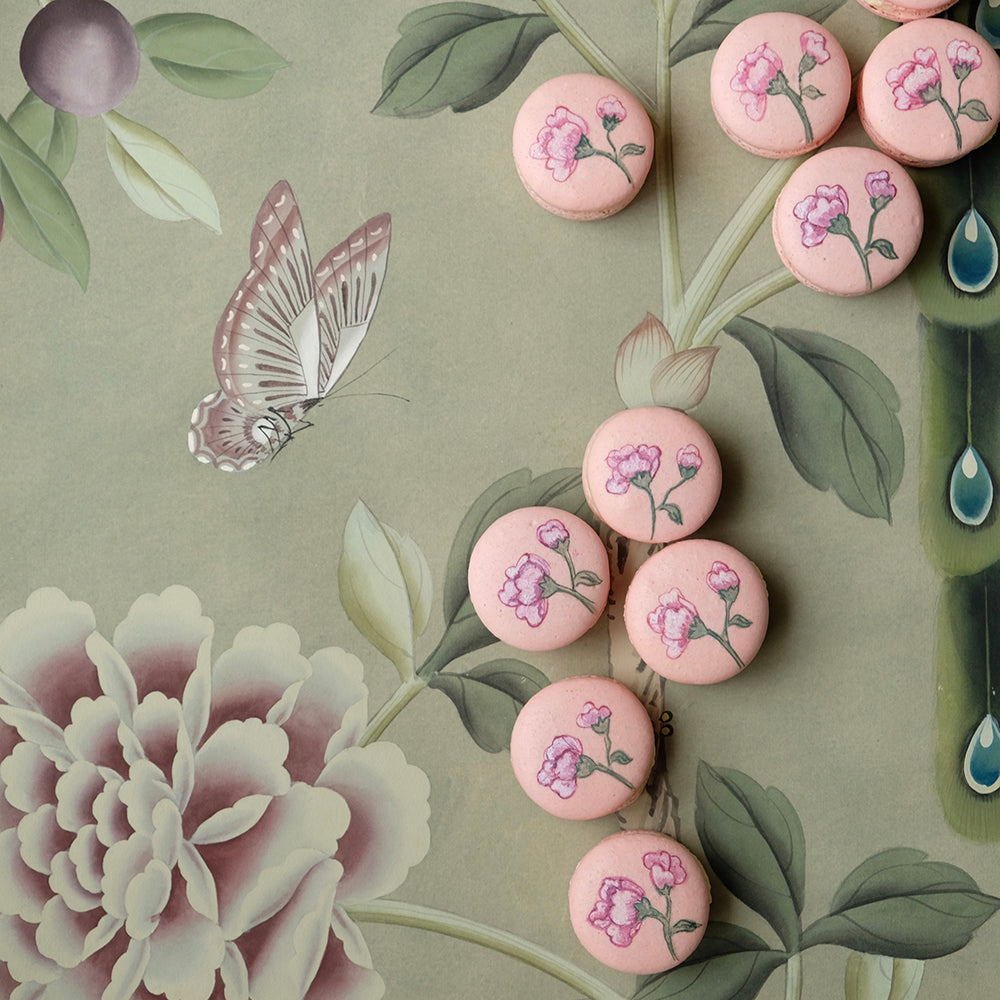 The macarons which Emma made for de Gournay couldn't have embodied the brand better. They looked so beautiful and as a company which prides itself in our hand painted products, were the most perfect gift to give to our clients. Design aside, they tasted absolutely delicious too! It's not often you can offer someone hand painted macarons and we loved the exclusivity of them - a truly special gift to remember.'
- de Gournay, London

These are the best macarons I have had in years, crunchy and soft in all the right places. Will be singing from the hills about your company. Thank you! 
- Chef Simon Boyle, Founder @BeyondBrigade + ME&U. Fellow @AcadCulArts
Emma Dodi macarons are a taste sensation. Perfectly crisp shells, with that classic soft chewiness, sandwich flavour bomb fillings that explode in the mouth and leave you salivating for the next. These macarons aren't just beautifully presented, they are expertly made and deliver flavours beyond comprehension. 
- Thomas Frake - Masterchef Champion 2020
Emma is an absolute delight to work with, a creative genius who goes over and above to deliver something truly special. We gave Emma some background on what we wanted to achieve with our edible corporate gift and she came back with so many fabulous options and suggestions. The end result was delicious, unusual and beautiful. We couldn't have asked for more. Thank you Emma! 
- Blake's, London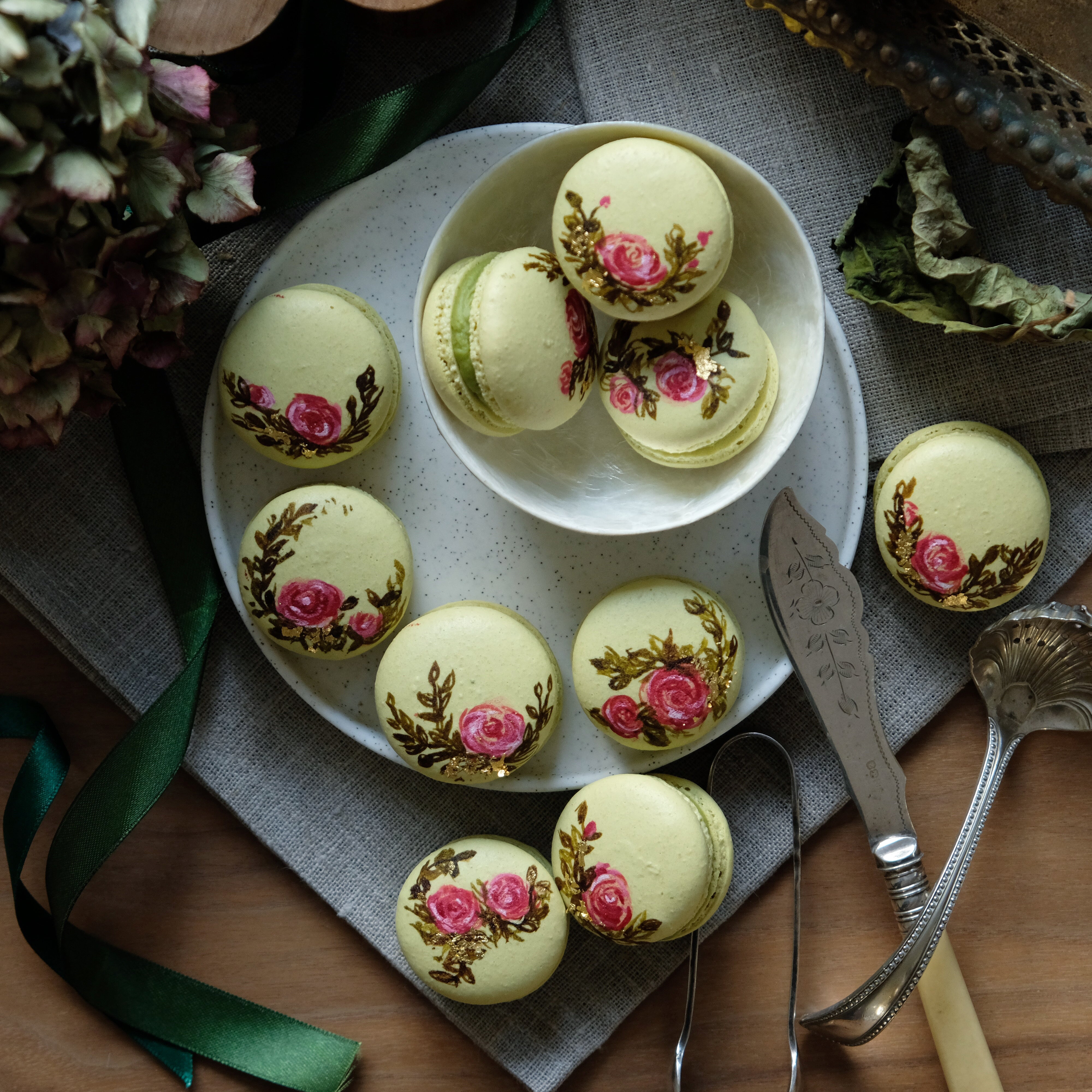 Hey Guys! This is just a quick note about Emma's cakes and macarons…not only are they delicious and different but you can send them int he post! It's dead easy, and everyone is chuffed and thrilled to get them that way! It's different and a little lift for people you love in funny times!

- Jason Flemyng, Actor

We loved them!
- Kelly Brook Actress,/Model/DJ, London
Having eaten more macarons than anyone I know, I feel I am qualified to announce that Emma is officially Queen of the Macarons. Her attention to detail, the flavours, the texture, the service, all in all, an utter joy to order from.  
- Kat Farmer, @doesmybumlook40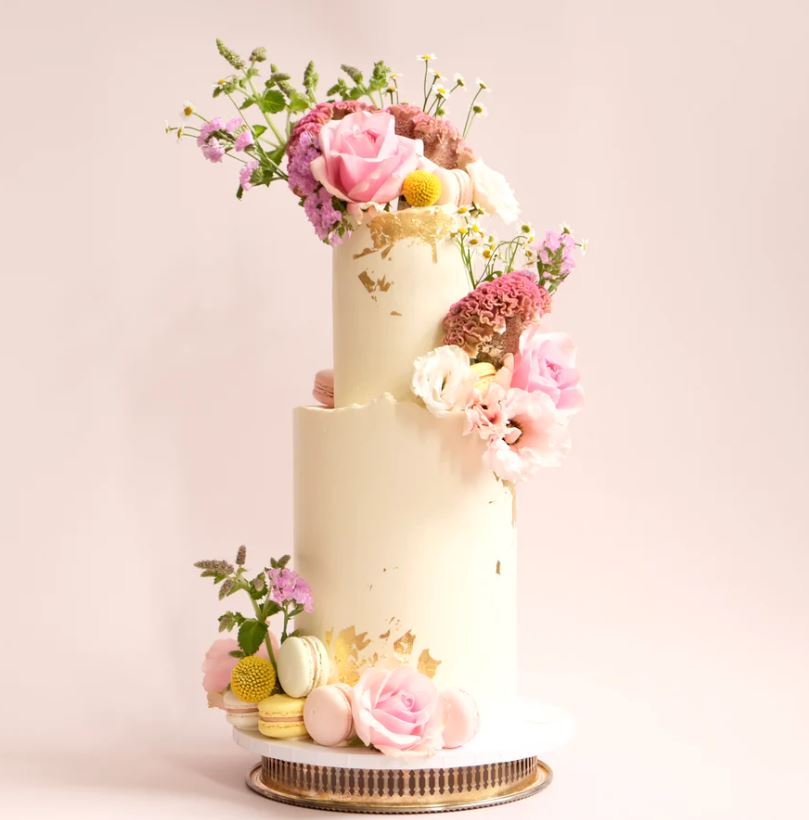 The macarons by Emma Dodi Cakes' went beyond my expectations!  Sophisticated and delicious, the personalisation gives it an extra playful touch. The original flavours are absolutely delicious and definitely unique on the market. My personal favourites are the vanilla, salted caramel, dark chocolate, earl grey and passion fruit. The Emma Dodi Cake experience is highly recommended.
- Claudio Cardoso, Director of Culinary & Creations at Nikki Beach Hotels & Resorts 
These aren't just any cupcakes, these are PROPERCORN themed, PANTONE matched, goes in the middle cupcakes created by the super talented Emma Dodi Cakes. 
- PROPERCORN, London
Just a quick report on the macaroons. Mum absolutely loved them ( with a little help and support from the family). The flavour, the appearance the packaging - all superb. Thanks again
- Steve Keeling, DKT Artworks Ltd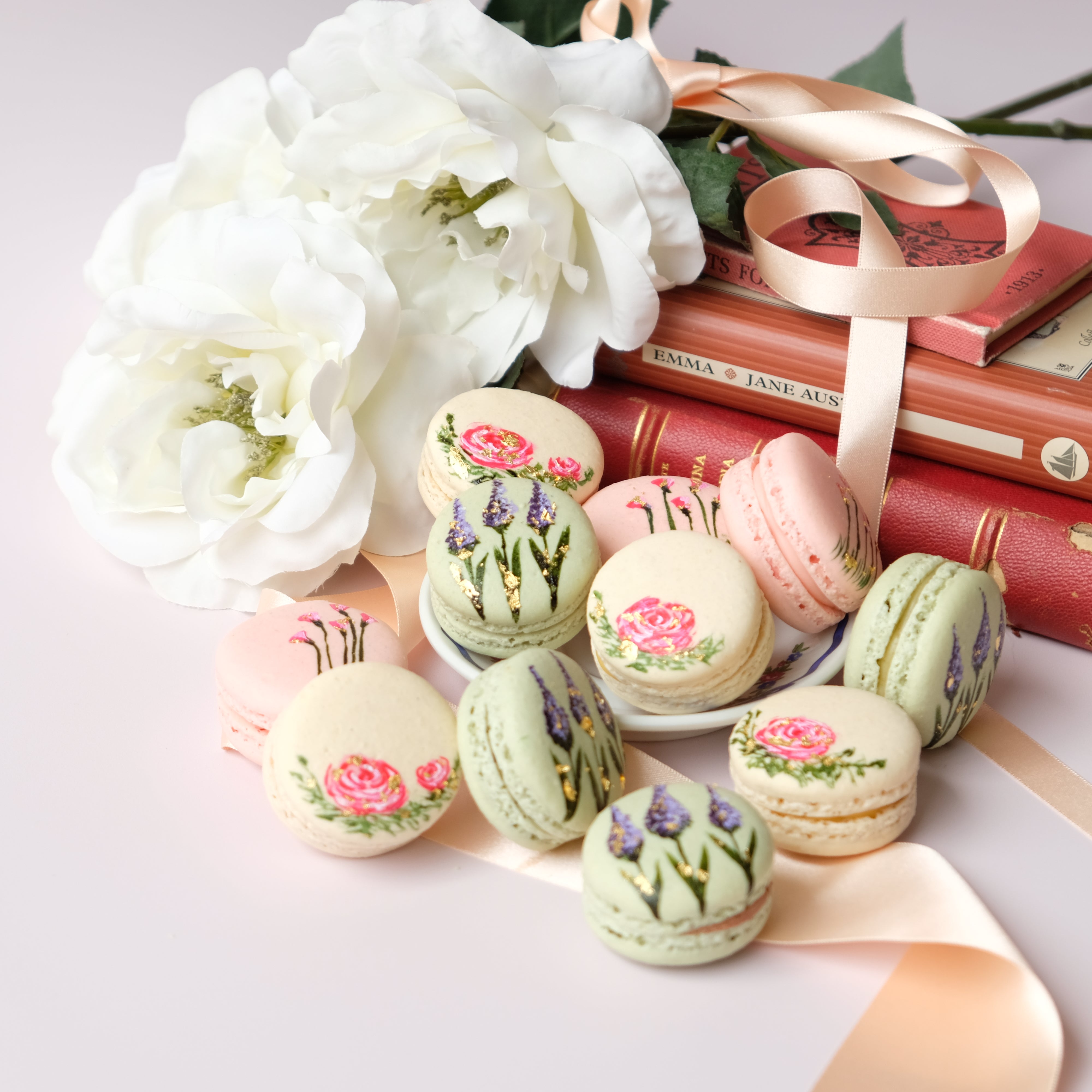 Thank you so much for the beautiful cupcakes! They were so gorgeous and tasted lush – such a lovely Mother's Day treat.

– Imogen Thomas, Actress/Model
I normally take flowers to my son's partner but this time after seeing the beautiful delicate designs of Emma's hand painted macarons it was the easiest choice to make. The macarons tasted as amazing as they looked. 

- Veronica Gardner, London
I just wanted to thank you SO much for the most beautiful and MOST delicious wedding cake, Emma, honestly that was the most delicious cake I have ever eaten!!! You did the most amazing job and we were so pleased, so thank you. We will 100% need to order a smaller version of that exact cake for our anniversary. Thank you again.
- Abi Wickes, London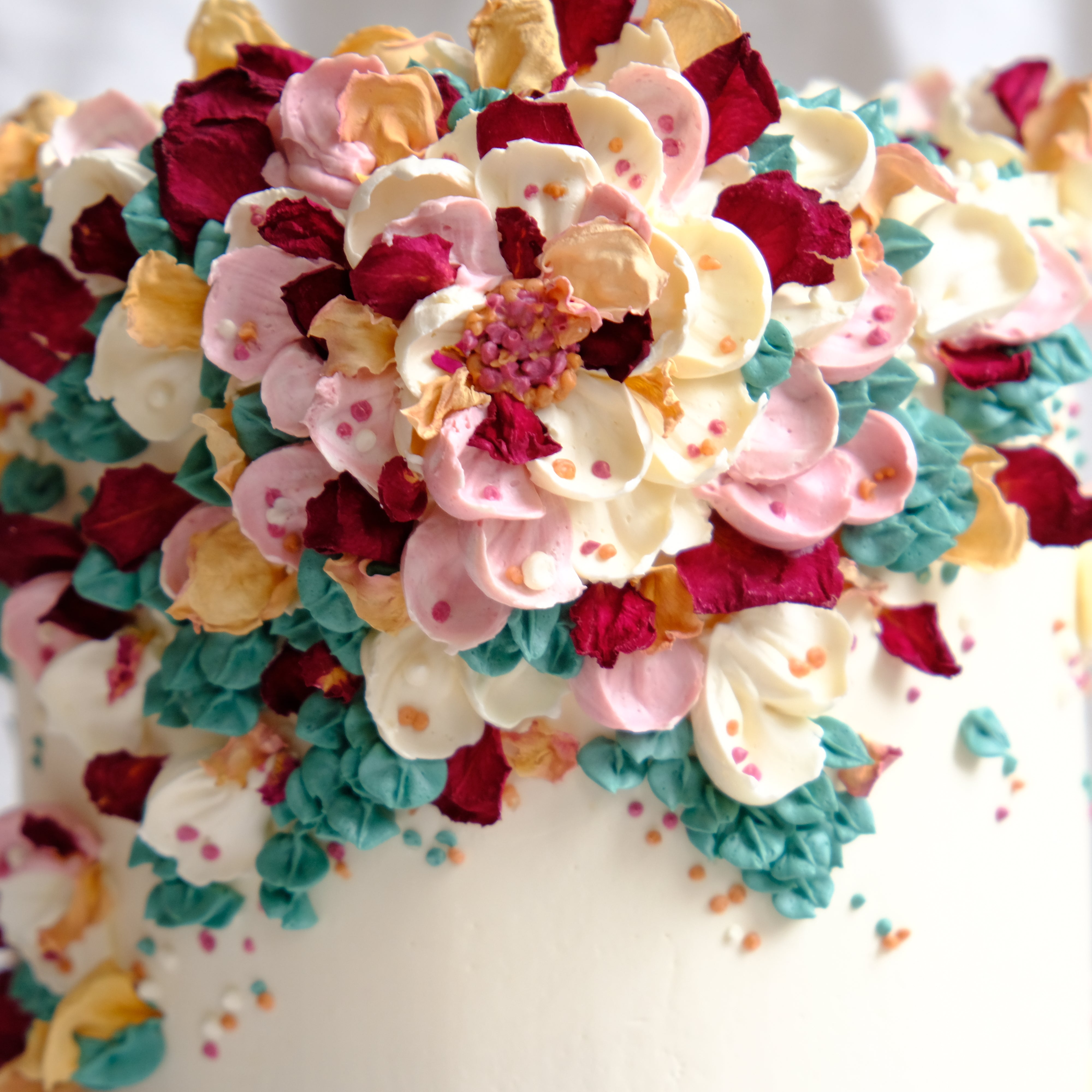 Emma's macarons are out of this world, not only do they look utterly beautiful, they taste amazing. Each one delicately painted, edible pieces of art that really do taste as good as they look. They are my go to for thoughtful, delicious gifts for friends and family and the odd self gift! 
- Fran Bacon @thefashionlift
"Emma's cakes and macaroons are simply the most beautiful and delicious I've ever tasted, her creativity is out of this world and what's more she is the most lovely person to work with." 

- Ridley, London
I just received these cupcakes and they are beautiful and delicious! Thank you!
- Bramley Products, UK
We worked with Emma to create some bespoke macarons for client gifts. We wanted something quite luxurious but not over the top, and these macarons, not only are they totally delicious and beautifully packaged, tailored to our specification and brand they were such a chic and elegant twist on a simple treat - - they really do have a wow factor about them! 
- Elicyon Limited, London
Emma's macarons are nothing short of sublime. Once you have seen and tasted her exquisite creations all others will just be sad imposters. Confection perfection.
- Natalia, @shedreamsofgucci 
Emma, the cake was completely delicious and beautiful. We are still nibbling remaining slices on honeymoon. Thank you so much x
- Lily Bevan & Ally Burnett, London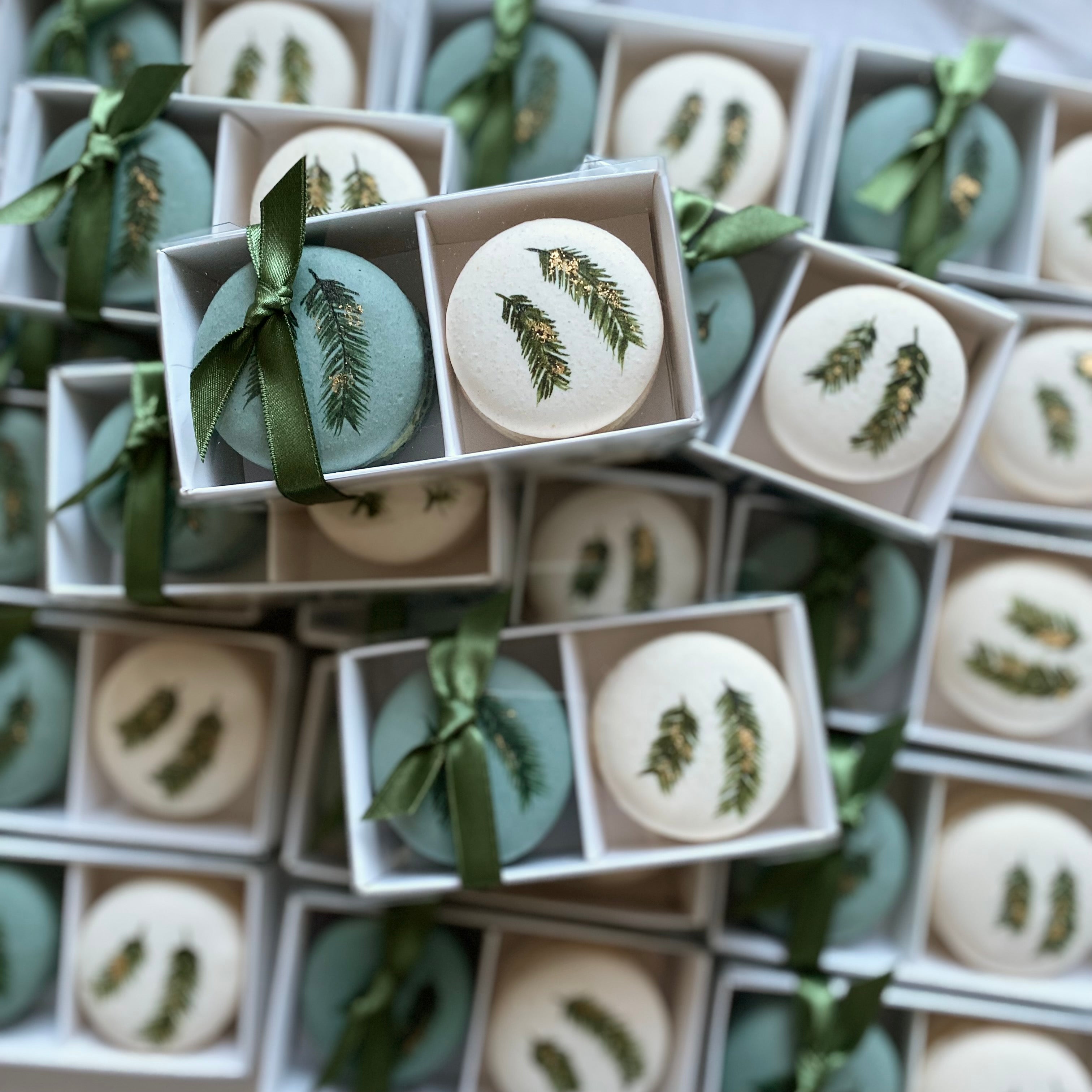 The cake was just incredible, thank you for contributing to our special day. It was not only elegant and striking, but absolutely scrumptious. Thank you so much Emma. 
- Sophie Le Roex, London
Emma's cakes are second to none – her personalisation and attention to detail is what makes her cakes so special and her creativity and artistic flair for the Macarons is exceptional. The cakes are breathtakingly beautiful and absolutely delicious.

- Jemma Dwyer, London

It definitely got the Velvet Orange Design seal of approval and tasted beyond delicious! 
- Velvet Orange Design, London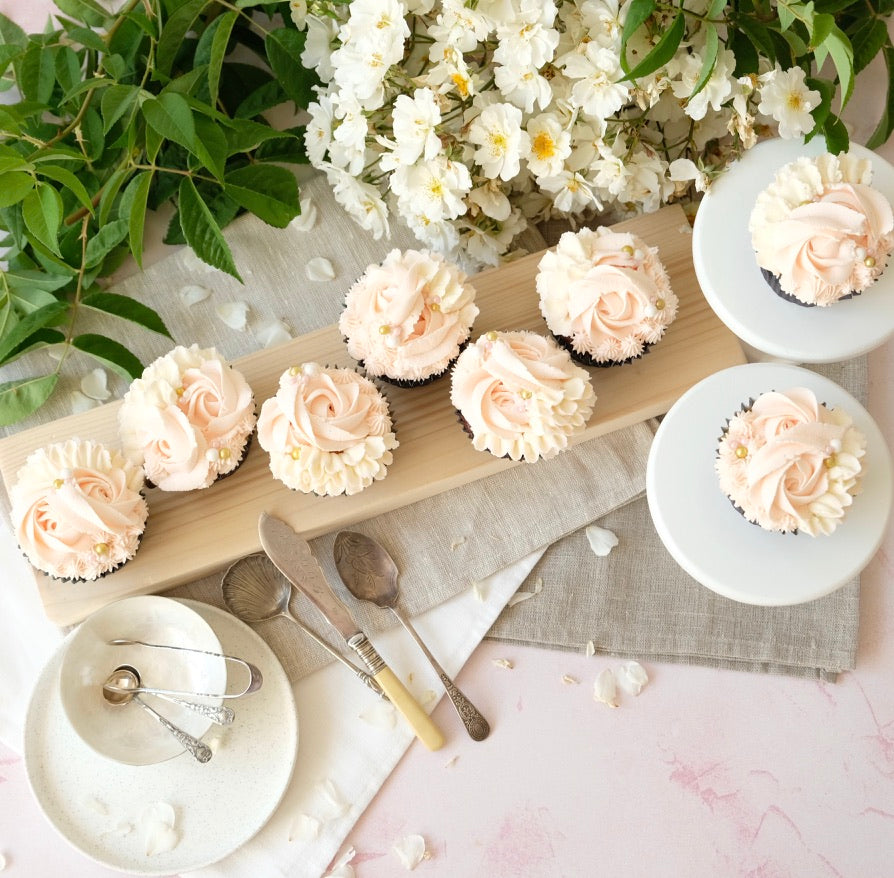 Just a quick note to express how delighted we were with the GREEN PEBBLE themed cupcakes you created for us. We wanted to make an impression at our meeting in London and that we certainly did! Aside from looking simply amazing, the taste was heavenly!
- Green Pebbles, Switzerland
A HUGE thank you for the lovely goodies. We were really happy with them and how beautiful they were decorated to match the party colours! Everything was perfect, so thank you again. 
- Katharine Hamilton, London
An incredible, edible, multicoloured, rainbow-filled cake of dreams! Thank you for creating such a show stopper of a cake to celebrate my big 50.

- Louise Richmond, London
Totally amazing. We all were totally amazed by the cake - you are so talented. 
- Meeta, London
A huge thank you for such a fantastic 50th cake - I was blown away by it. Best cake I have ever had. It really did feel like "all things Tom" so you got it absolutely right and it was delicious too. Thanks for all the hard work that must have gone into it - you are a very talented lady!
- Tom, London